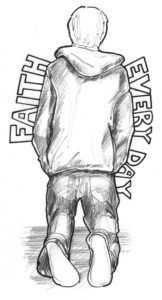 F.E.D High School Youth Ministry meets weekly 

on Sunday from 12:30 – 2:00 pm
See bulletin or Social media for changes or other events.
News from Youth Ministry
Our Youth Ministry is organizing a parish Family Game Night for Friday, April 20 from 6:30 pm to 8:30 pm. Bring your favorite family game or play one of ours! Bring a snack to share if you like. We will provide the popcorn.
Due to the power outage we were unable to watch "God's Not Dead." All high schoolers come join us Sunday 4/22, meeting begins at 12:30 PM.
Sunday 4/29/18 – personal testimonies on defending our faith
Sunday 5/06/18 – YM meeting 12:30 -2pm
Sunday 5/13/18 – NO YM MEETING- Happy Mother's Day!.
---
Medical Treatment Authorization Form
PARENT-PERMISSION-FORM-FOR-FIELD-TRIP-PARTICIPATION
---