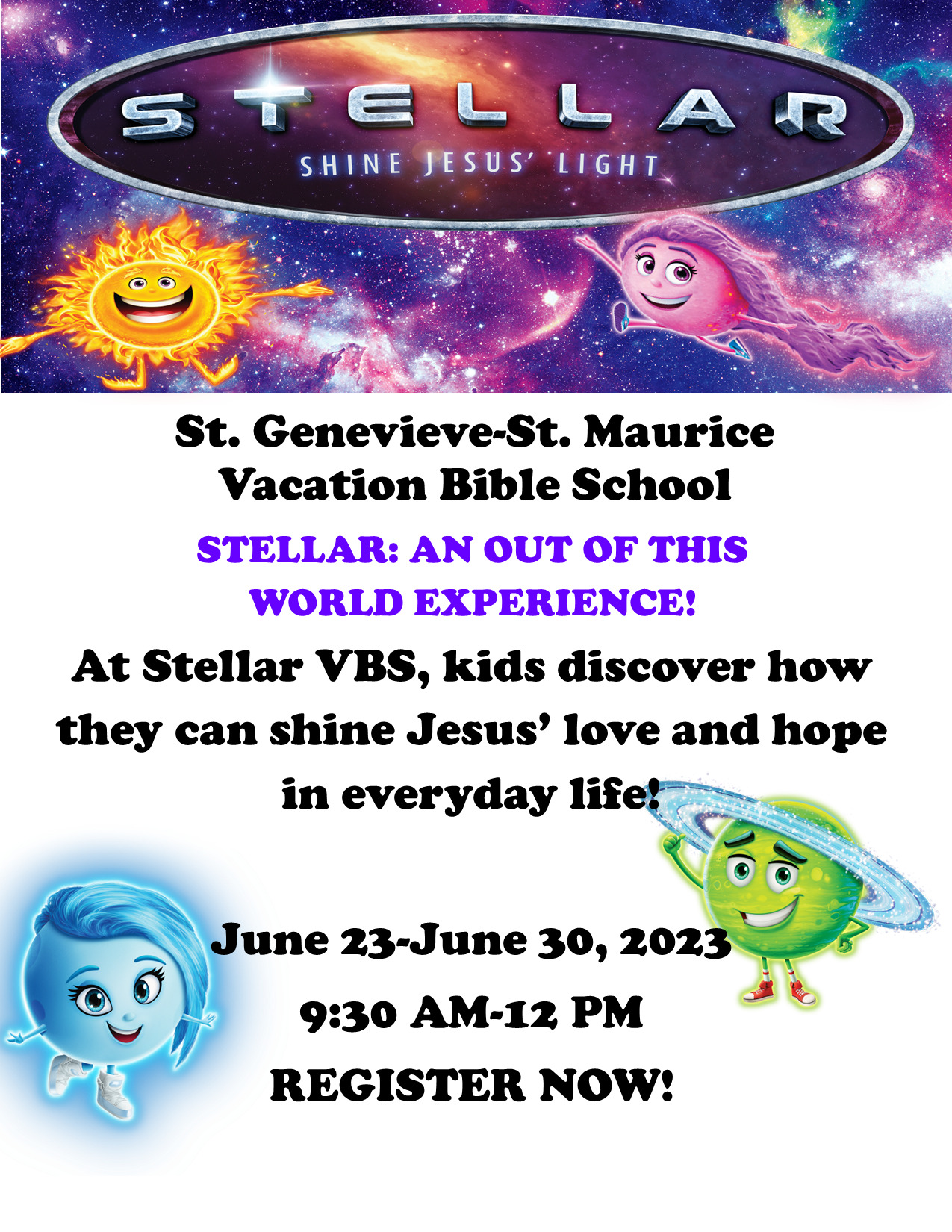 ---
Faith Formation
St. Genevieve-St. Maurice Catholic Parish
29015 Jamison St.
Livonia, MI 48154 
Phone: 734-261-5920
Director of Faith Formation:
Phyllis Chudzinski
Administrative Assistant:
Kellie Chamberland
Office Hours
Monday, Tuesday and Thursday
9:30 a.m. – 3:00 p.m.
Wednesday
1:00 p.m. – 7:00 p.m.
Class Schedule
Kindergarten through Grade 8
Wednesdays 5:30 – 7:00 pm

---
About:
Our Faith Formation program provides a well-rounded Catholic education to the youth of our parish.  We use traditional book learning, prayer services, and hands-on activities to bring our faith to life for our children.  Our program builds upon itself as the children move through each grade so they can live as faith-filled Catholic Christians upon receiving Confirmation at the end of 8th grade.
First Communion sacramental preparation begins in first grade and continues through second grade. First Communion preparation includes a retreat and rehearsals for First Communion. Confirmation sacramental preparation begins in seventh grade and continues through eighth grade. Confirmation preparation includes service work, research of a saint, a one-day retreat, and composition of a letter to the pastor stating the Confirmandi's preparedness and requesting permission to be confirmed.
There is always a need for volunteers: Catechists (training and materials provided), catechist aides, hall and parking lot monitors.

Submit Forms Online